Can Your Customers Afford a New Home Comfort System?
As many Americans continue to find themselves spending more time than usual at home due to COVID-19 safety guidelines, spaces within homes have been turned into makeshift offices, schools and entertainment spaces. With so much more time being spent at home, the home comfort system has become increasingly important.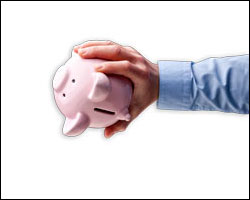 When customers' home comfort systems break down, will they be able to afford the full cost of the new system you quote for them? Recent research indicates that they will not. According to a survey conducted by the Federal Reserve last year, only 63% of Americans would be able to cover a $400 emergency expense.1 The percentage who would be able to afford the full cost of a new home comfort system is likely to be far lower.
If you're not offering financing to your customers, you'll likely find yourself missing out on consideration from many potential customers. While many customers may not be able to afford a large upfront payment for a new home comfort system, they can afford manageable monthly payments.
Don't wait for the customer to ask about financing options. Plant the seed early on by mentioning financing when you set up the appointment. Present the options up front and communicate the benefits. Some customers are too proud to ask for financing, but will take advantage of it if you present it as an option first.
And since many homeowners have added the office and school to the list of their home's functions, indoor comfort may be more important now than ever.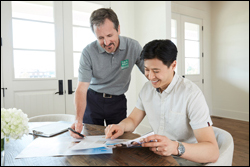 If you're not currently offering financing to your customers, now is the time to start. Click here for more information on the Day & Night® Wells Fargo Retail Credit Card Program.

If you're already offering financing to your customers, consider adding the Wells Fargo at-home application link to your website. An online financing application demonstrates to customers that you offer financing and allows you to get them approved for financing BEFORE the sales call.
Follow these simple steps to get the process started:
1. Click here.

2. Carefully read all instructions. 

3. Fill out the form on page 3.
4. Email completed forms to: RSFAtHomeInternetApplication@wellsfargo.com
Additionally, Day & Night offers seasonal financing promotions. Go ahead and sign up today to make sure you are ready to take advantage of these promotions as they become available. Promotions are subject to additional terms and conditions and may change at any time. Remember, financing may be the key to your next sale!
1https://www.federalreserve.gov/publications/2020-economic-well-being-of-us-households-in-2019-dealing-with-unexpected-expenses.htm